Nooie Cam 360 features automatic motion tracking that keeps up with the action. Or use the app to pan and tilt manually.
Moves with your curiosity.
Pan and tilt to be always in the middle of the action. Listen to what's happening, or use the talk-back feature to speak.
Lights off and sleep tight.
Powerful infrared lights provide crisp night vision with a range up to 32 feet. Check on your loved ones without waking them up.
Store footage on a MicroSD card or in our secure cloud so you never miss a moment. Rewind and review whenever you want.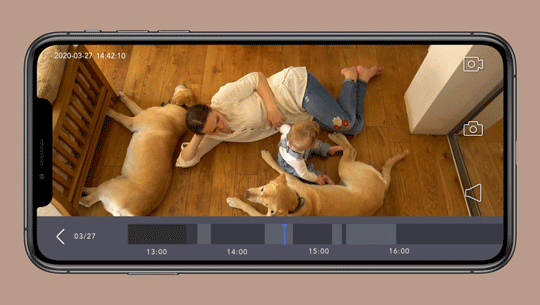 Receive instant app notifications wherever you are, whenever motion or sound is detected.
Motion-tracking and pan/tilt features ensure that you're always in the middle of the action, in 1080p high definition.